Status: OPEN
These prices and terms of service apply to private commissions ONLY. If you're interested in hiring me for a freelance project, we can discuss the specifics of that project through my email: lynslayerart(at)gmail(dot)com

All prices listed are base prices. If a commission involves, for example, extra props or a character with a complex design, I will increase the price for that commission at my own discretion.

The prices listed are the base prices for a commission involving one character. Additional characters can be included in a single commission, with each character being charged at full price.

If you want to commission something that doesn't fit into the categories listed below, feel free to email me the details of what you want drawn and, if I decide that I can do that commission, we can discuss a quote!
---
CHARACTER COMMISSIONS
| TYPE | PRICE |
| --- | --- |
| Bust | $250+ |
| Half Body | $300+ |
| Full Body | $400+ |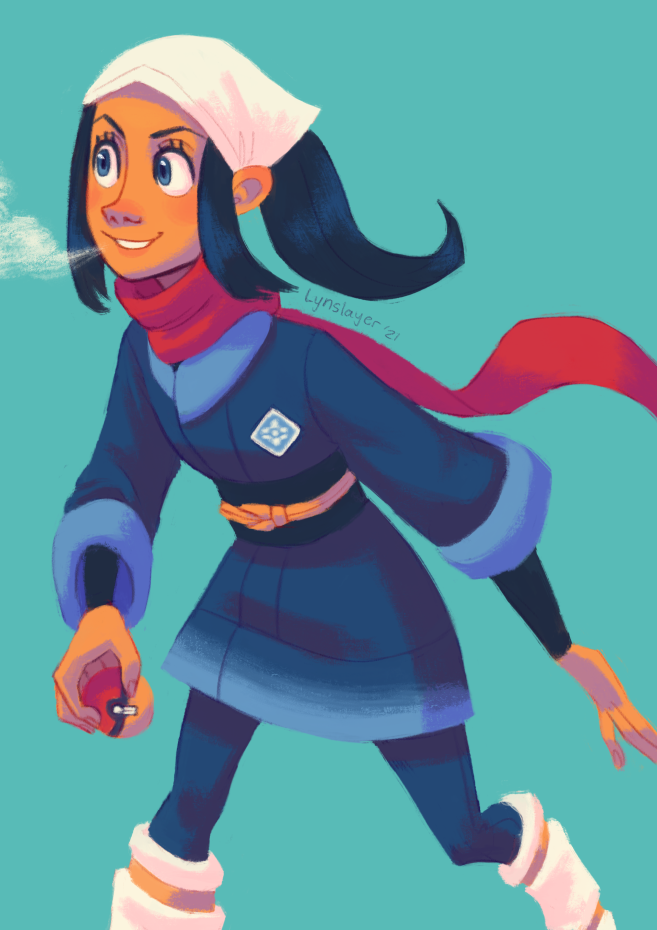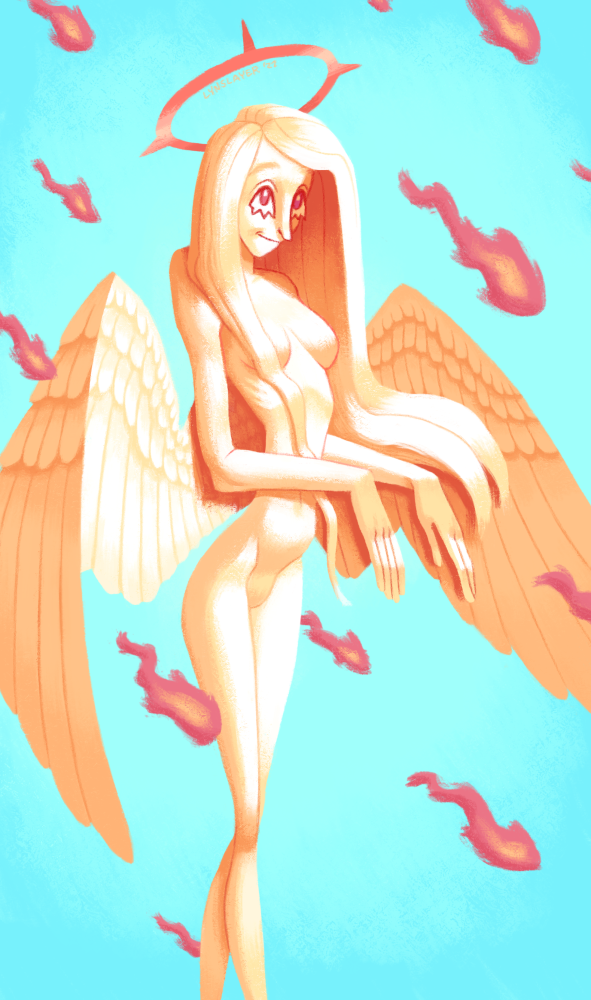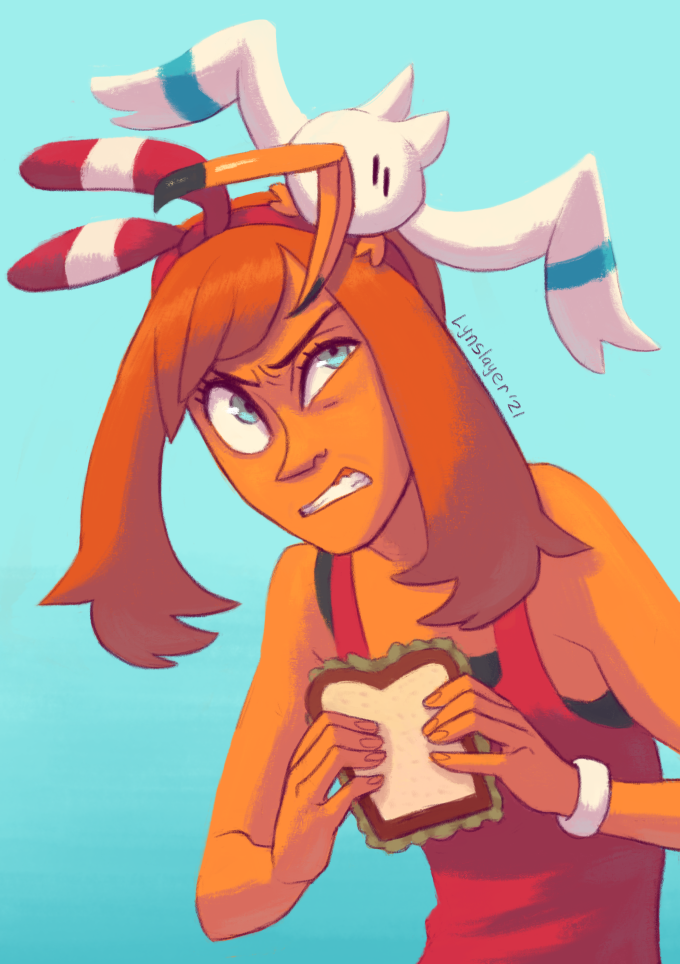 TERMS OF SERVICE
HELLO!
Whether or not you ultimately decide to commission me, thank you so much for your consideration!

By purchasing my services (art), you automatically agree to these terms of service.
Please read everything carefully; if you do not agree to these terms, I will refuse your commission.
---
HOW TO COMMISSION ME
Contact me through my email at lynslayerart(at)gmail(dot)com

I will not accept commission requests through private messages on any platform. I prefer to have all communications through email so that I can keep everything better organized!

Use this form within your email to describe your commission request:



Subject Line: Commission - [Your Name]

Name: [Name/Username]
PayPal Email: [example@email.com]
Type of Commission: [Ex.: "Full Body"]
Reference: [Either attach or link to an image/s of your character/s; must be a visual reference]
Pose and Expression: [Short description/image]
Am I allowed to post this commission online?: [Yes/No]
Social Media Handle/s: [@Username on Social Media (Tumblr, Twitter, etc.)]
Notes: [Any additional info that you feel is important for me to know]
---
All communications must be in English.

Your PayPal Email is the specific email that you will use to pay me with through PayPal.

Your Social Media Handle/s are what you would like me to tag you with when I post your commission online. If you would prefer me to not tag you, or if you answer "No" to "Am I allowed to post this commission online?", then you can just leave this blank!

Once I receive your email, I will review it and respond with whether or not I can do your commission, as well as a quote for the total price of the commission. If you respond back accepting this quote, I will send a confirmation email that includes a link to the PayPal invoice for your commission.

I will do my best to respond to your email within a few days. If I do not respond to your email within a week, feel free to send me a new email—I may not have seen your original email!

If you need your commission finished within a certain deadline, such as for a birthday, please let me know in the Notes, and I will do my best to meet it!
Depending on the time frame of the deadline, I may apply an additional Rush Order Charge based on how quickly the turnaround will be.

As a base rate, if the deadline for the commission is a week from when I will receive your payment, I will charge an additional 50% of the total commission price as a Rush Order Charge.

I will not be able to rush order a commission if I have less than a week for the deadline. The commission will either enter the normal queue for completion at a non-rush rate or have a deadline at a later date that will require a Rush Order Charge. Otherwise, it will be rejected.

You must provide a visual, color reference of your character. I will not design any part of your character for you.

Your references will need to include at least as much of the body that will be drawn in the commission; for example, if the commission is Full Body, I will need a full body reference of your character.
PAYMENT
All commission prices are in USD. You must pay in USD, and any currency conversions are your responsibility.

I only accept payments through PayPal.

Once your invoice is issued, you have 72 hours to pay it in full (unless a time extension or different payment plan is negotiated beforehand). If you fail to pay the full invoice in this time frame, your commission will be dropped and your slot will be given to someone else.

I will not start on your commission until I have received full payment.
You reserve the right to cancel your commission at any point before it has been completed. In this case, you will be charged a Cancellation Fee. The Cancellation Fee rates are as follows (shown as % of the original commission price):
 - Prior to completion of sketch: 20%
 - After completion of sketch: 35%
 - Once coloring has started: 50%

Once your commission is completed, you cannot cancel your commission.

If I decide to cancel your commission for any reason, a full refund will be issued to you, regardless of how much progress was made.
---
PROCESS
After I have accepted your commission and your payment has gone through, I will draw out a quick sketch and send it to you. At this point, inform me of anything you would like changed, such as the pose, any details I may have missed in the design, etc.

During the sketching phase for a Character Commission, you are allowed to request two revisions of the sketch maximum. After that, I will charge an extra $35+ USD per revision.

Major revisions, such as to the pose or expression, must be made during the sketch phase. I will not make these types of revisions once I have moved past this stage on your commission.

During the coloring phase for a Character Comimission, I will allow two color-related revisions once flat colors are drawn in. After that, it will cost an extra $50+ USD per color-related revision.

It is your responsibility to ensure that your commission contains the details that you desire. I am not responsible for any dissatisfaction with the final product if you did not provide any feedback throughout the commission process.
Once the commission is completed and I have sent you your final file, I will not do any more revisions. So, make sure that you request any revisions you would like before this point!

I will send you WIPs (Work In Progress) of your commission at various stages of the process, which is when I'll usually ask if you would like any revisions to be done. If you would like to receive WIPs more frequently than I am sending them to you, feel free to let me know!

Your commission will be completed within two months from when I receive your payment.

If a situation arises where I will be unable to meet this two month deadline, I will let you know as soon as possible, and from there we can discuss how you would like to proceed.
---
WILL DRAW
- OCs
- Humans/Humanoid Creatures
- Furries
- Body Horror/Light Gore/Blood
- Fanart
WON'T DRAW
- NSFW/Kink/Fetish
- Heavy Gore
- Illegal/Offensive Content (Racism, homophobia, pedophilia, etc.)
- Style Studies (AKA drawing in someone else's style; I will only draw in my own style!)
This is not an exhaustive list, and I reserve the right to refuse any commission request at my discretion.

I am willing to draw characters that I do not have much experience with drawing, such as mechas and monstrous beasts, but be aware that I may increase the quotes for such commission requests; drawing them will take me a longer time than subjects that I am more experienced with.

If you are unsure about what types of characters I am most experienced with drawing, please feel free to look through one of my online galleries to get a better idea!
GENERAL TERMS
By commissioning me, you are purchasing my service as an artist only.

I reserve the right to decline any project or client for any reason.

All the prices listed for each tier are base prices. If a character's design is especially complex, I reserve the right to increase the commission's price at my discretion based on the complexity of the commission.

Once I finish your commission, I will usually post a low-resolution version of it on my own social media and, potentially, portfolio website. If you would prefer me to not post your commission online, you must inform me in your initial commission request email by answering "No" to "Am I allowed to post this commission online?"

You are responsible for safely storing your commission file/s; any commission file/s that you've paid for will only be available from me for a finite amount of time. I try my best to preserve my files, but I cannot guarantee against accidental deletion or computer failure.
---
ART USAGE
You are free to post your commission online, or use it as an avatar/banner for a personal social media account, but you must visibly credit me, linking back to at least one of my official accounts, and not claim it as your own work.

Please only upload the smaller resolution file of your commission publicly unless otherwise discussed.

You may use your commission for your own personal, non-commercial use, such as for computer/phone wallpapers or physical reproductions. You cannot sell or redistribute any reproductions.

Your commission cannot be resold, used for marketing/branding purposes, or otherwise used to make money without consulting me first. If you wish to use your commission for commercial purposes, inform me of this in your initial commission email; I will give you a quote that includes the extra cost for whichever commercial rights you request.

I retain full copyright of my work, which includes the right to redistribute, reproduce, and utilize your commission for self-promotion. If you want a license to or own the full copyright of your commission, you must discuss those commercial rights before I start on your commission.

You are not authorized to change, modify, edit, trace over, or use my work without permission.

Your commission cannot be resold or utilized in any blockchain-related technology, including NFTs and cryptocurrency.

Your commission cannot be utilized for AI visual training purposes. Do not upload my art to any AI sites.
---
PERSONAL DATA USAGE
I use your email solely to communicate with you and to send you a PayPal invoice. I will never share or sell your email address or personal information to any third parties, nor will I add you to any mailing lists. Once your commission is completed, I will retain your data in my personal records solely as a proof of purchase.
LAST UPDATED: May 24, 2023
Subject to change without notice