ART BOOKS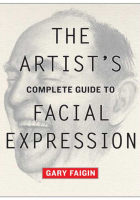 THE ARTIST'S COMPLETE GUIDE TO FACIAL EXPRESSION by Gary Faigin
if you ever wanted to know what every single muscle in the face does, this is the book for you.
starts by exploring the structure of the face and its specific muscles, then takes a deep dive into the six categories of human expressions. everything discussed is clearly demonstrated with its own illustrations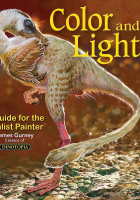 COLOR AND LIGHT: A GUIDE FOR THE REALIST PAINTER by James Gurney
the color theory book that Everyone recommends. goes very in depth on different types of light sources and how light interacts with forms, then onto color theory and how to build color palettes. told from the perspective of a traditional painter, so it also includes tips on how to mix pigments.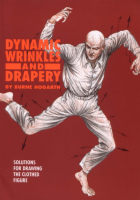 DYNAMIC WRINKLES AND DRAPERY by Burne Hogarth
so much information on how clothing folds and wrinkles form around the human body. Hogarth has this drawing style where he really exaggerates the structures and forms of everything he draws, which i think works to his advantage in his art books. makes it very clear exactly what he's talking about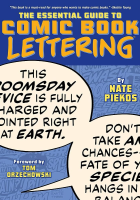 THE ESSENTIAL GUIDE TO COMIC BOOK LETTERING by Nate Piekos
OBSCENELY in-depth guide on how to professionally letter comics. gets right into the nitty gritty on how to use graphic design software for lettering (Adobe Illustrator is the industry standard and what Nate uses in his work). covers the tools of the trade, lettering templates, dialogue, word balloons, captions, sound effects, titles and logos, and finally taking everything from proofs to finals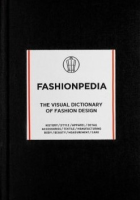 FASHIONPEDIA: THE VISUAL DICTIONARY OF FASHION DESIGN by Fashionary
a visual encyclopedia on various categories of apparel and accessories. being geared more towards fashion designers, it details the anatomy, measurements, and different styles of various apparel, all using industry standard terms. if you want to deepen your understanding of clothing to add more variety and specificity to the outfits you design, this book is for you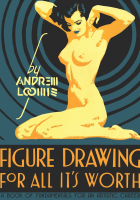 FIGURE DRAWING FOR ALL IT'S WORTH by Andrew Loomis
The Classic Figure Drawing Book. it covers proportions, muscles, methods for constructing the figure, and various poses. this book only demonstrates "ideal proportions" so you ain't gonna be seeing any body diversity here, but it is pretty thorough on how to draw the human figure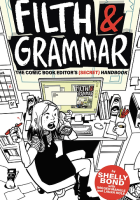 FILTH AND GRAMMAR: THE COMIC BOOK EDITOR'S (SECRET) HANDBOOK by Shelly Bond
comic editing guide written by Shelly Bond, a long-time comic editor who worked at Vertigo for over two decades. as a comic creator, it's incredibly insightful to see what a comic editor looks for in a new comic, and what she's thinking when putting together a comics team. also covers the whole comic creation process: writing, rough art, pencilling, lettering, inking, coloring, and cover and logo design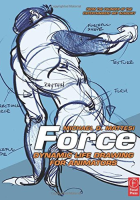 FORCE: DYNAMIC LIFE DRAWING FOR ANIMATORS by Michael D. Mattesi
one of my top favorite art books of all time!!! incredibly useful book for learning how to draw people who feel alive by understanding how force and motion moves through the body. includes great illustrated examples from life drawing sessions. also has an animal drawing counterpart but i haven't read that one yet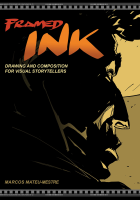 FRAMED INK: DRAWING AND COMPOSITION FOR VISUAL STORYTELLERS by Marcos Mateu-Mestre
great guide on how to make purposeful and effective compositional decisions for visual storytelling.
useful tips on how to frame the focus of a composition, visually communicate the dynamics between characters, and effectively use different types of camera angles. fantastic for storyboarding and comics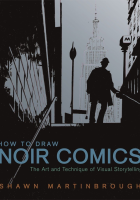 HOW TO DRAW NOIR COMICS by Shawn Martinbrough
a book that is, indeed, all about drawing noir comics. topics covered include drawing tools, the comic creation process, and establishing moods with heavy black fills. unfortunately this book mostly just scratches the surface of its topics, but im a sucker for the noir aesthetic so i like having this book around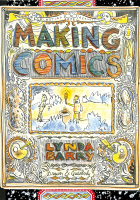 MAKING COMICS by Lynda Barry
in this house we love Lynda Barry!! this book is very accessible for anyone at any drawing level, thanks to its focus on having fun and using pictures as a form of communication. it's structured similar to her college courses, with various assignments and exercises meant to get your creativity flowing. a treasure trove for any comic artist who wants to spark their creativity and reclaim their confidence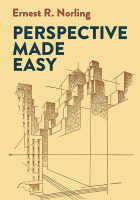 PERSPECTIVE MADE EASY by Ernest R. Norling
superb little guide on drawing in perspective. it starts out simple and gradually builds upon its concepts in an easy to understand way. if you struggle with perspective and want to learn more, this book is an easily digestible place to start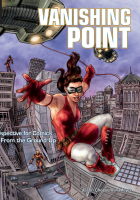 VANISHING POINT: PERSPECTIVE FOR COMICS FROM THE GROUND UP by Jason Cheeseman-Meyer
another perspective book! doesn't go into the basics as well as Perspective Made Easy, but it does go into way more complex perspective setups that are helpful for comics. it even teaches you four-point perspective if you wanna go straight to hell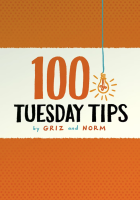 100 TUESDAY TIPS by Griz & Norm
a collection of random tips by Griz & Norm, a married duo who work as feature animation artists.
various topics include gesture drawing, color theory, stylization, and storyboarding, plus just A Lot More.
you can also see most of their Tuesday Tips for free on their instagram!
PODCASTS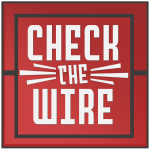 CHECK THE WIRE a now defunct podcast hosted by Northernlion and Dan Gheesling, they discuss theirs and others' careers as gaming youtubers and twitch streamers. provides great insights on the logistical decisions for their careers, how to best interact with your audience, and how to navigate such an online career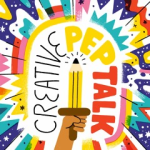 CREATIVE PEP TALK Andy J. Pizza's weekly pep talk for all creatives on strategies for cultivating your creativity and creating momentum in your career. also includes lots of enlightening interviews with other creatives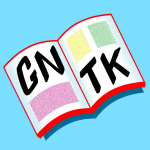 GRAPHIC NOVEL TK an incredibly in-depth guide to every facet of the graphic novel publishing industry. if you've ever been interested in publishing a graphic novel, this is an AMAZING place to start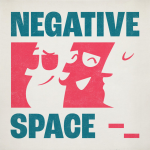 NEGATIVE SPACE "a surprisingly positive podcast about what surrounds the lives of artists in the entertainment industry!" discussions and interviews about how these artists approach their careers, professional work, social media, and personal projects
YOUTUBE CHANNELS
ONLINE COURSES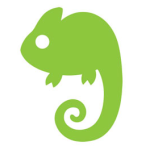 SCHOOLISM tons of good art courses that cover skillsets for various entertainment industry positions, plus drawing and painting courses for both beginners and professionals, and tons more!
the monthly subscription is $30, and the yearly subscription ocassionally goes on sale for $100 off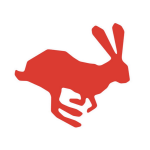 SVSLEARN courses focused on illustration. they cover basic to advanced techniques on various traditional and digital media, plus a few courses on business practices. monthly subscription is $25
USEFUL GOOGLE DOCS
ANIMATION/ILLUSTRATION JOB GUIDE career advice, job sites, studio lists, and portfolio advice
ANIMATION JOB HUNTING TIPS what it says on the tin
ANIMATION/VFX/GAME INDUSTRY JOB POSTINGS what it says on the tin!!
ARTIST RESOURCE LINKS job, freelance, educational, and career resources, plus a studio list
COMIC PROGRESS template for tracking your comic creation progress
CSP BRUSH MASTERLIST CSP Brush Masterlist
DIGITAL BRUSHES brushes for Clip Studio Paint, Photoshop, and Procreate
HOT ART TIPS lots of Hot Tips on surviving as an artist, including residencies, pricing, and self-promotion
ILLUSTRATION AWARDS LIST awards for books/comics, children's books, illustration, and individual achievement
PUBLIC ARTIST OPPORTUNITIES big list of residencies, grants, and fellowships
QUARTERLY ESTIMATED TAXES quarterly estimated tax info for the USA
RECOMMENDED READING FOR COMIC ARTISTS recommended readings!
STUDYING DESIGN FOR TV ANIM resources for color design, background paint, props, and character design
USEFUL LINKS FOR ARTISTS resources for specific art software, inspiration, drawing references, and more
2019 CTN COLOR PORTFOLIO REVIEW a color style portfolio reviewed by different animation industry specialists
BUILDING A WEBSITE